Members Continuing Education - INFORMED CONSENT (Category 2, 1 Credit)
Informed Consent Training - 1 CE Credit Instructions:
1. Watch Video
2. Download this PDF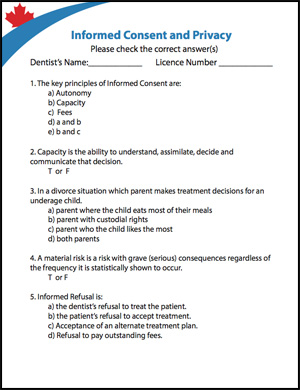 3. Complete questionnaire, save it and then email it and email to info@cdpa.com
4. Upon certification, CDPA will send you a Certificate to confirm you have completed the course.
5. If you have any questions please email Dr. Bruce Glazer at bglazer@cdpa.com